http://www.youtube.com/watch?v=ucU5c9ilIIc
Well it's friday... Party time! :) Let's enjoy summertime - strike while the iron is still hot!
Here is a quick advice about what to wear:
- Heels - the higher the better
- choose leather (skirt, jacket, accessory, belt)
- a great catchy dress
- make-up, make-up ... Choose the right eyeliner and the floor is yours. And of course, a red lipstick!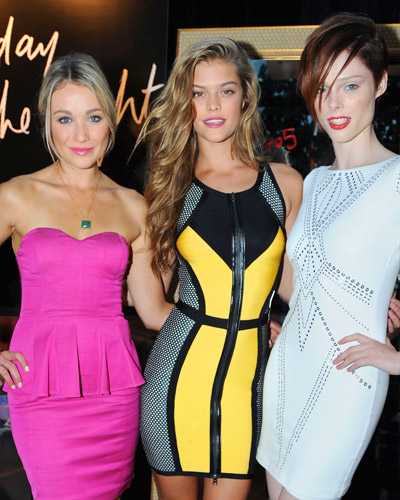 here is how the celebs party.
KATRINA BOWDEN, NINA AGDAL AND COCO ROCHA

(!!! she cut her hair - what do you think about the change? sexy ...or the mistake?)